Torqeedo has appointed Engines Plus Ltd, a leading engine dealer, to be the UK dealer for the canal boat sector. Visitors to the Crick Boat Show, 24 -26 May 2018, can learn more about electric propulsion systems including the Deep Blue propulsion system at the Engines Plus Ltd stand, Q28.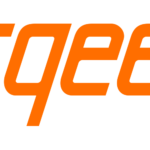 Electric propulsion offers both narrow boat and wide beam users, the chance to be environmentally sustainable and non-polluting whilst still having great manoeuvrability and power.
UK Sales Manager for Torqeedo, John Arnold, comments, "Navigating the UK's inland waterways using our environmentally friendly technology offers silent running and the chance to really enjoy the tranquillity. We look forward to working with Engines Plus Ltd and sharing the many benefits of choosing electric propulsion."
Hedley Beavis, Managing Director of Engines Plus Ltd says, "We've been working in the traditional engine canal boat market for many years and there is increasingly a trend for electric drive systems. With a reduced diesel tank, generator rather than engine, and battery pack, Torqeedo's Deep Blue inboard system offers both efficiency and performance as well as the opportunity to power onboard electric requirements too."
For further information about Torqeedo – www.torqeedo.com.
For further information about Engines Plus Ltd – http://www.enginesplus.co.uk/