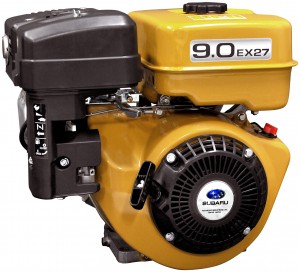 Engines Plus Ltd has recently been appointed as the UK distributor for Subaru Industrial Power Products, which includes the full range of petrol, single cylinder diesel engines, portable trash pumps and generators.
Subaru Industrial Power Products was previously marketed as Robin and the brand became very well established in the UK across all market sectors with a proven acceptability in small construction equipment.
In the highly competitive small engine market the Subaru product range has established a very strong reputation based on highly reliable and durable engines. By incorporating the latest technical design features from the Japanese manufactured engines ensures that the product is always at the forefront of innovation with regards to fuel economy and low noise characteristics.
Sales Director of Engines Plus Ltd – Martyn Harris states "We are very excited about the challenge of re-establishing the brand and ensuring that it maximises its full potential within the market"
"Our first stop was to establish the links to the key customers here in the UK, we will then be following this up by exhibiting at the Executive Hire Show in February"