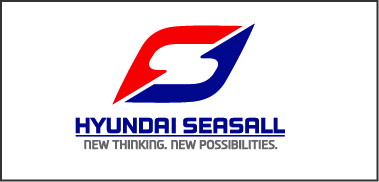 Marine Diesel engines from 200bhp to 700 bhp
Hyundai's design and technology has been proven in the automotive sector and is now available in a range of marine diesel engines.  We introduce to you some of the most reliable, clean, fuel efficient, quiet and lightweight diesel marine engines. The all new Hyundai SeasAll diesel marine engines are available in sterndrive, shaftdrive and waterjet.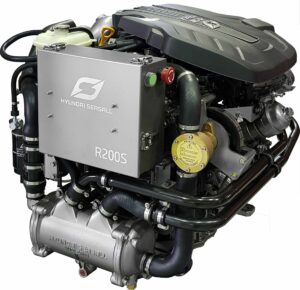 The ultimate mission of the marine engine is to ensure absolute safety and comfort levels for people on board.  Every system and component should serve to fulfil this mission.  Hyundai Powertrain Technology has some of the world's best performance and quality standards with its proven range of modern diesel engines.  With this pedigree Hyundai SeasAll was established with its name meaning 'All of the Oceans'.
Hyundai Motor Company have launched state-of-the-art models of diesel engines that have been used to complete a full line up of marine diesel engines.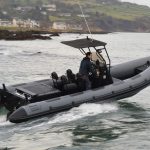 Key features include:
Superb fuel efficiency
Power and endurance with Hyundai's third generation common rail systems
Compact, quiet and light weight
Compacted graphite iron (CGI) cylinder block
Electronic variable geometry turbocharger
Advanced engine control unit
Timeless reliability and quality assurance
Designed for the environment
10 Reasons to buy a Hyundai Seasall Marine Engines – Click Here
We also have a number of reference boats here in the UK fitted with Hyundai Seasall Engines
For the full engine catalogue, please download from here
To support the Hyundai Seasall product range, we have an offshore dealer network, please click here to access the full list